African Society for Paediatric Infectious Diseases (AfSPID)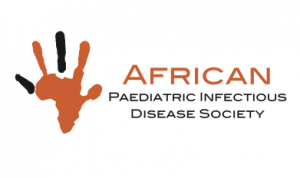 AfSPID was formally established in November 2012 after an informal session at the 26th International Paediatric Association held in Sandton, South Africa in August 2010, where considerable interest was shown by African delegates. The first African country to establish its own paediatric infectious diseases society was Nigeria (NISPID) in 1999, followed by South Africa (SASPID) in 2008.
The AfSPID constitution was approved in January 2015. AfSPID has a president (M Cotton, South Africa), 2 vice presidents (Adegoke Falade, Nigeria and Amha Mekasha, Ethiopia). The continent is divided into regions: West Africa – Adegoke Falade (Nigeria), John Yenon (Cote D' Ivoire); East Africa – Amha Mekasha (Ethiopia), Sabrina Bakeera-Kitaka (Uganda) Judy Orkiiriza, (Rwanda), and Mohammad Issack (Mauritius); Southern Africa – Brian Eley and Mark Cotton (South Africa) and Mutsa Bwakura-Dangarembizi (Zimbabwe) and Central and North Africa – Gisêle Kazadi (Democratic Republic of Congo) and Maha Hamdi (Egypt).
AfSPID aims at continent-wide communication for colleagues on the continent. Affiliation to WSPID is important for this African focus, with subjects addressed in the biennial WSPID conferences since 2011. Themes have included HIV in children, millenium developmental goals in Africa and outbreaks (Including how Nigeria limited the recent Ebola outbreak and various outbreaks in North Africa.
A newsletter is published one to three times every year, featuring subjects of interest. Some of the published papers are based on talks that were delivered in the AfSPID regional sessions at biennial WSPID conferences.  For contributions, please contact Prof. Brian Eley and for back copies, Natasha Samuels 
Important roles for the Society include the following:
Communication;
Sub-specialist education;
Forum for continuing medical education;
Promotion and collaboration in relevant research;
Promote the interests of children through prevention and treatment of infectious diseases.
Journal of the African Society for Pediatric Infectious Diseases
2023:  April
AfSPID newsletters
2022: April – English & Portuguese,    July – English & Portuguese,      September – English & Portuguese
2021:   March, July,    November – English & Portuguese 
2020:  January, June and December 
2019:  January
2018: January
2014:  May
2013:  April
Asian Society for Pediatric Infectious Diseases (ASPID)
ASPID was founded in 1994 with temporary headquarters in Manila, Philippines. From 2016 onward, ASPID is headquartered is in Bangkok, Thailand. The headquarters will vary upon the decision of the Council of Delegates.
The standing committee shall consist of society members to be approved by the general Assembly for a period of two years.
ASPID's mission & objectives is to promote the advancement of knowledge and expertise in the diagnosis, prevention and treatment of pediatric infectious diseases in Asia by conducting seminars, workshops and other scientific meetings and to encourage collaborative national and multinational researches on pediatric infectious diseases of high priority.
ASPID's main activity is the congress of the Asian Society for Pediatric Infectious Disease which is held every two years, and consists of scientific activities and council meetings of the national delegates.
Other ongoing activities of ASPID include the ASPID symposia at several international congresses, vaccines advocacy and collaboration with other international organizations on researches and other activities.
Membership is open to Asian Pediatric Infectious Disease Societies and Individual pediatrician wishing to contribute to the attainment of the proposals may become member of ASPID.
ASPID also has representatives in the World Society for Pediatric Infectious Diseases (WSPID), as
Board and Scientific Committee members.
Australian and New Zealand Paediatric Infectious Diseases Group (ANZPID)
ANZPID is the paediatric speciality interest group of the Australasian Society for Infectious Diseases. It is a focus group that aims to promote child health in the field of paediatric infectious diseases, through several endeavours:
Exchange of information and ideas – among those with a special interest in paediatric infectious diseases.
Education – through multiple modalities: a monthly journal club contributed by members across Australia and New Zealand; the organisation of annual clinical meetings; symposia at the annual ASID conference; communication of important paediatric infectious diseases updates; publication of reviews and clinical guidelines.
Research – fostering and promotion of collaborative research among group member institutions across the region, and highlighting research opportunities in the field of paediatric infectious diseases.
Advocacy – through the voicing of a collective opinion and advocating on issues of importance to children with infectious diseases, and their inclusion in policy, guidelines and funding opportunities. ANZPID also acts as an advisory group to represent and advocate for paediatric infectious diseases in national professional committees or forums.
Interaction with other PID societies – engagement with other PID societies, at regular international meetings and other events, and including visits to and from member institutions, to facilitate meaningful cross talk and collaboration related to paediatric infectious diseases.
European Society for Paediatric Infectious Diseases (ESPID)
The mission of ESPID is to promote excellence in pediatric infectious diseases and child health. To accomplish this purpose the objectives of ESPID are:
To promote the exchange of information among people who have expertise in the field of pediatric infectious diseases (by organizing regular scientific meetings, forming international study groups and networks, participation in advisory boards of other societies, organization of symposia at other international congresses, and through joint publications by members' publications in the Pediatric Infectious Diseases Journal and other journals).
To support the information and function of independent units (e.g. sections, departments, divisions) in order to encourage progress in the field of infectious diseases in childhood. Training and further education in the field of infectious diseases and research, particularly basic research, as well as clinical care shall be given priority.
To carry out co-operative studies in Europe in the field of prophylaxis, diagnosis and treatment of infection in childhood.
To provide further education in the field of pediatric infectious diseases by organizing meetings for this purpose including annual scientific meetings, training programs and educational workshops, making fellowship and travel awards and fostering official publication of scientific proceedings and other materials.
To carry out any other measures to support the promotion of pediatric infectious diseases, as determined by the Annual General Meeting.
Pediatric Infectious Disease Society (PIDS)
PIDS membership encompasses leaders across the global scientific and public health spectrum, including clinical care, advocacy, academics, government, and the pharmaceutical industry.
From fellowship training to continuing medical education, research, regulatory issues and guideline development, PIDS members are the core professionals advocating for the improved health of children with infectious diseases both nationally and around the world, participating in critical public health and medical professional advisory committees that determine the treatment and prevention of infectious diseases, immunization practices in children, and the education of pediatricians.
Sociedad Latinoamericana de Infectiologia Pediatrica (SLIPE)
SLIPE, Latin American Society of Pediatric Infectious Diseases, was founded in Chile in 1990. Its President and management change every two years and SLIPE's head office rotates across different Latin American countries according to the current President's country of residence.
One of the most important objectives of SLIPE is to increase communication on pediatric infectious diseases, news and updates, through the organization of different kind of academic and scientific activities and events across the Latin American region.
It gathers around 900 associates (most of them are experts in pediatric infectious diseases) and it continues to grow. SLIPE organizes every two years, a very important Latin American Congress which gathers more than 1500 attendees. The last one has been held in June 2015, in Puerto Rico and the next one will be in November 2017 in Mexico.
SLIPE appoints several Committees focused on different subjects such as perinatal infections, HIV, immunization, bacterial resistance, etc, which work and develop diverse kind of documents and papers. It also organizes consensus on a number of subjects regarding pediatric infectious diseases.
Moreover, SLIPE is present in several congresses and events across Latin America, participating with conferences, symposiums, etc.
SLIPE also has representatives in the World Society for Pediatric Infectious Diseases (WSPID), as Board and Scientific Committee members. It has been organizing a SLIPE Symposium during the WSPID Congresses, as well as during the International Congress on Infectious Diseases (ICID).